We offer to users the opportunity to know about the composition of substances and their possible adulterants. Service includes personalised and non-judgmental counselling, based on scientific evidence. Unlike other testing services, it includes an approach to sexuality, diversity and sexual health in relation to substance use.
This is an anonymous and confidential service, specifically for people who use psychoactive substances in sexual contexts, those who participate in Party and Play/Chemsex sessions and people who use drugs from the LGBTI+ community. It is in order to provide information about the composition and purity of substances, identify adulterants and personalised information.

Want to know how we do it?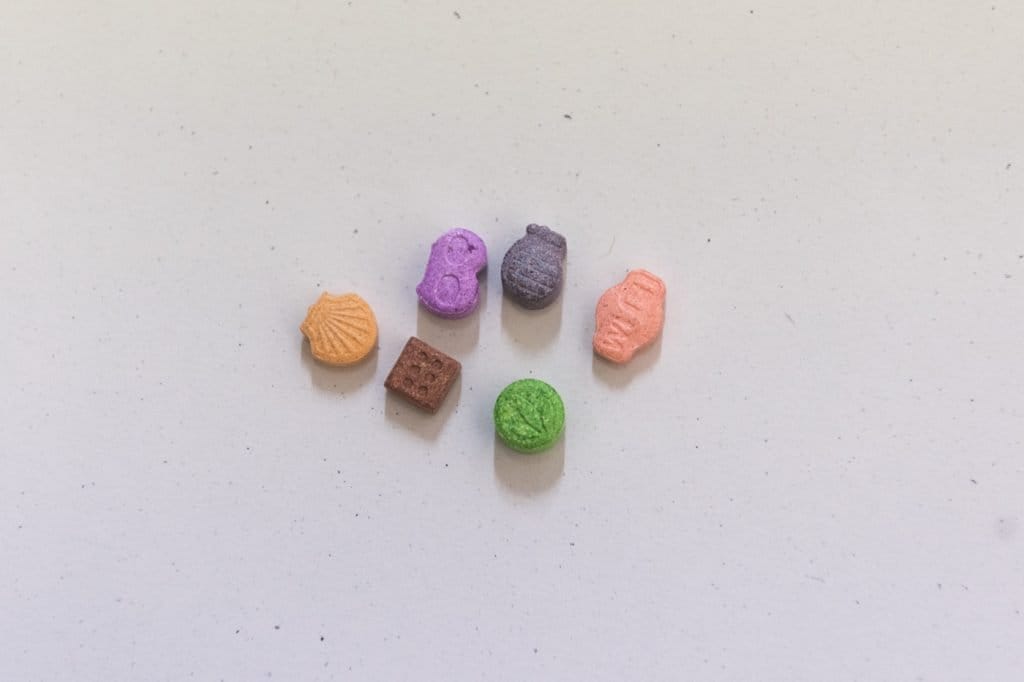 Qualitative analytical techniques are used to identify the composition of the active components of the substance.
Identifies adulterants and frauds.
Detects the presence of the expected psychoactive substance or drug.
Quantification is carried out in our laboratory in Barcelona, using various quantitative analytical systems and techniques to determine the composition of substances.
It measures concentration and purity, even in adulterated substances.
Some adulterants can also be quantified.
We can quantify methamphetamine, mephedrone (4-MMC), metaphedrone (3-MMC), GHB/GBL, ketamine, MDMA, etc.
In the following list, you will find all quantifiable substances.
#
2-fenetilamina HCl
2-MMC
2C-B
3-Meo-PCP
3-MMC/Metaphedrone
4-ACO-DIPT
4-ACO-DMT
4-HO-DIPT
4-MMC/Mephedrone
5-Meo-DMT
6-APB
6-MAM
A
Acetylcodeine
Alprazolam
Amitriptyline
Amphetamine/Speed (base, sulphate and phosphate)
C
Caffeine
CBC
CBCA
CBD
CBDA
CBDV
CBDVA
CBG
CBGA
CBN
Clonazepam
Cocaine
Codeine
D
Dextromethorphan
Dextropropoxyphene
Diazepam
DMT
F
Phenacetin
Fentanyl
Phentermine
Flunitrazolam
H
Harmalina
Harmine
Heroin
Hydrocodone
Hydromorphone
I
Ibogaine
Ibogamine
Ibuprofen
iso-LSD
L
LAMPA
Levamisole
Lidocaine
Lorazepam
LSD
M
m-CPP
MDA
MDMA
Mefentermina
Mescaline
Methamphetamine
Methylphenidate
Methylone
Midazolam
Modafinil
Morphine
P
Paracetamol
Pentobarbital
Piracetam
PMA
PMMA
Procaine
Psilocybin
Psilocin/4-HODMT
S
Secobarbital
Sibutramina
Sildenafil
T
Tadalafil
Tetracaine
THC (delta-8)
THC (delta-9)Rimonabant
THCA
THCV
THCVA
THH
Tiopental
V
Vardenafil
Voacangina
Vorinostat
Non-detectable substances
Salts and some sugars
Gas
Organic Solvents
Heavy Metals
Popper
Protein Hormones